If you ever wished to have a good looking tracker, that you don't have to take off when going to formal meetings. Then the Nokia steel HR is the one for you. And yeah you heard us correctly, Nokia.
Remember the old phone that you used to play snake game on it, does that rings a bell.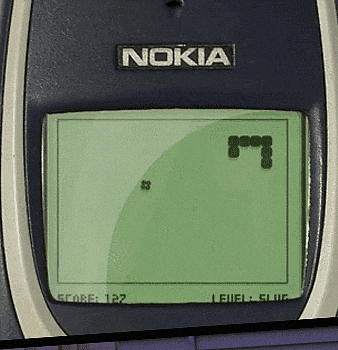 Well, now Nokia is back as it made its big acquisition of Withings health gadget maker in 2016 to develop fitness trackers. Nokia has different health-related products, however, our concern here is the activity trackers produced by Nokia. There are two product lines when it comes to activity trackers; GO and STEEL. As GO tracker was developed to be a simple tracker to be used, the Steel, on the other hand, has more stylish and sophisticated look. Nokia Steel HR has proven to be one of the best-looking trackers that were made, and we do think it is because the French touch that the Withings specialized with. However, what we really want to discover in this post is that; does the Nokia Steel HR functions as good as it looks.
Nokia Steel HR: The Review
 Features
Design
As we already mentioned, the design of this wearable is going to capture your eyes easily. The steel HR comes in two different sizes (40mm and 36mm), if you have a skinny wrist you might opt for the 36mm size. It also has two case colors; an affordable stainless steel version and a high-end white and rose gold. The watch is very customizable, as there are different sizes, case color, and face colors as well. In this post, we will focus primarily on the stainless steel version.
With a shiny stainless steel case, interchangeable strap and an analog watch face, the watch gives you a sophisticated look and style.Speaking about straps, there's a choice of leather or silicone watch straps, you can choose what you prefer and maybe change it later.
The watch has a very lightweight, as it weights around 37 g. On its side, the watch has one button that serves as the crown in traditional watches. However, in the Nokia Steel HR, this button allows you to switch between data displayed in the digital subdial. Beneath that, there lies another dial that indicates your activity progress through the day.
When it comes to the display, the Nokia steel hr has a monochrome screen that shows the activity stats and other notifications. It will display calls by showing your contact called id, and shows the source of the message received but without any details. Some people find that a miss in the design, however, if you need a smartwatch that displays more than that there are a lot of other products to do so. We personally think about it as a great feature, as we need fewer distractions from our twitter feed to keep being productive throughout the day.
Feature
When it comes to the activity tracking features, the Steel HR helps you keep an open eye on your activity and movements through the day. The Steel HR tracks your steps, distance and calorie burned as well as keeping an eye on your heart rate. Along with the basic activity tracking, the Steel HR also automatically tracks a range of sports activities including running, swimming and other sports. However, it will not give you detailed data as much as any other GPS enables sports watch.
Since there is no GPS in the watch nor does it connect to the GPS in your smartphone. The Steel HR uses an accelerometer to estimate the distance taken, therefore, you might expect the data to be a little bit off compared to other trackers.
As we mentioned before, the subsidiary dial keeps tracking of your progress till you reach 100% completion which will be shown with a full rotation of the dial. On the back of the watch, there is photoplethysmography (PPG) heart rate monitor. The heart rate sensor tracks and records both continuous and resting heart rate readings. However, it will only start measuring once it detects an activity. It's been said that the heart rate monitoring of the Steel HR is pretty impressive for a wrist worn heart rate monitor. As it was compared to Fitbit Charge2, and the Steel HR provided similar readings to what the Charge 2 had.
Now, not only does the Steel HR detects activity but it also tracks sleep. You will get a breakdown of your sleeping pattern into Awake, Light and Deep sleep durations. Also, you will get insights related to your average heart rate during the night, time to fall asleep and wake up. Plus the Steel HR will wake you via a silent vibrating alarm during your lightest sleep cycle.
As we already mentioned, the Steel HR keeps you connected to your smartphone by displaying notifications on the digital screen. Just enough amount to keep you connected, nothing very "smart" or "social", just the needed basics.
Is the NOKIA Steel HR waterproof
Yeah, the Steel HR is a water resistant to 5 ATM (50 meters), but keep in your mind that the heart rate monitoring does not work in the swimming mode.
What about the Battery life of NOKIA Steel HR
Speaking of battery life, the Steel HR has a GREAT battery life that lasts up to 8 months. If you are not a big fan of charging your watch every night, you might consider the Steel HR.

Nokia Health Mate app
Replacing the Withings Health Mate app, Nokia changed the platform in which all collected data to be displayed and analyzed to the new application called " Nokia Health Mate App". The application has a very clean interface, and easy to navigate around. After pairing up the Steel HR to your smartphone, the first thing you will notice launching the app is the daily performance snapshot which will include your steps, distance, last night sleep, heart rate and other different activities. There is also a dashboard, in which you will find your weight readings, heart rate readings, blood pressure and other data collected from other Nokia Health devices.
A very nice feature this application has is the wellness program, which is a series of plans that aim to help you improve your sleep and blood pressure.
The application helps you being motivated by guiding you to set up goals and reward you with badges once you hit them. And you can invite some friends and have challenges with them.
Features summary
The Steel HR tracks; Steps, distance, and calorie
Automatic running detection
Heart rate monitoring
Sleep tracking
Waterproof up to 50 meters
Basic notification
Silent alarm
Very very very stylish
Compatible with both Android and iOS
Pros and Cons of the Steel HR
Pros
Sleek and stylish look
Solid heart rate readings
Long battery life
Accurate Running tracking
Cons